12th: CONOR DALY No. 20 BitNile Chevrolet
13th: RINUS VEEKAY No. 21 Alzamend Neuro Chevrolet
NEXT RACE: Honda Indy Grand Prix of Alabama, May 1 (NBC, 1 p.m. ET)
CONOR DALY, NO. 20 BITNILE CHEVROLET
CONOR DALY, No. 20 BitNile Chevrolet, Finished 12th: 
"Going from 17th to 12th today was a good run for us. We had more pace than we did last year, for sure. I felt strong in the race and I felt like I could attack. Moving forward felt like a possibility, and we did! I did have one big, hairy moment trying to pass Jimmie [Johnson] when he was a lap down, I lost a position to Felix [Rosenqvist] which was a shame. Honestly, I'm just happy I saved it because it was a wild one! The team worked hard, we know we struggle here but managed our best finish of the year. We've had a lot of crazy stuff happen so far and to get in a solid race is good!" (INDYCAR Photo)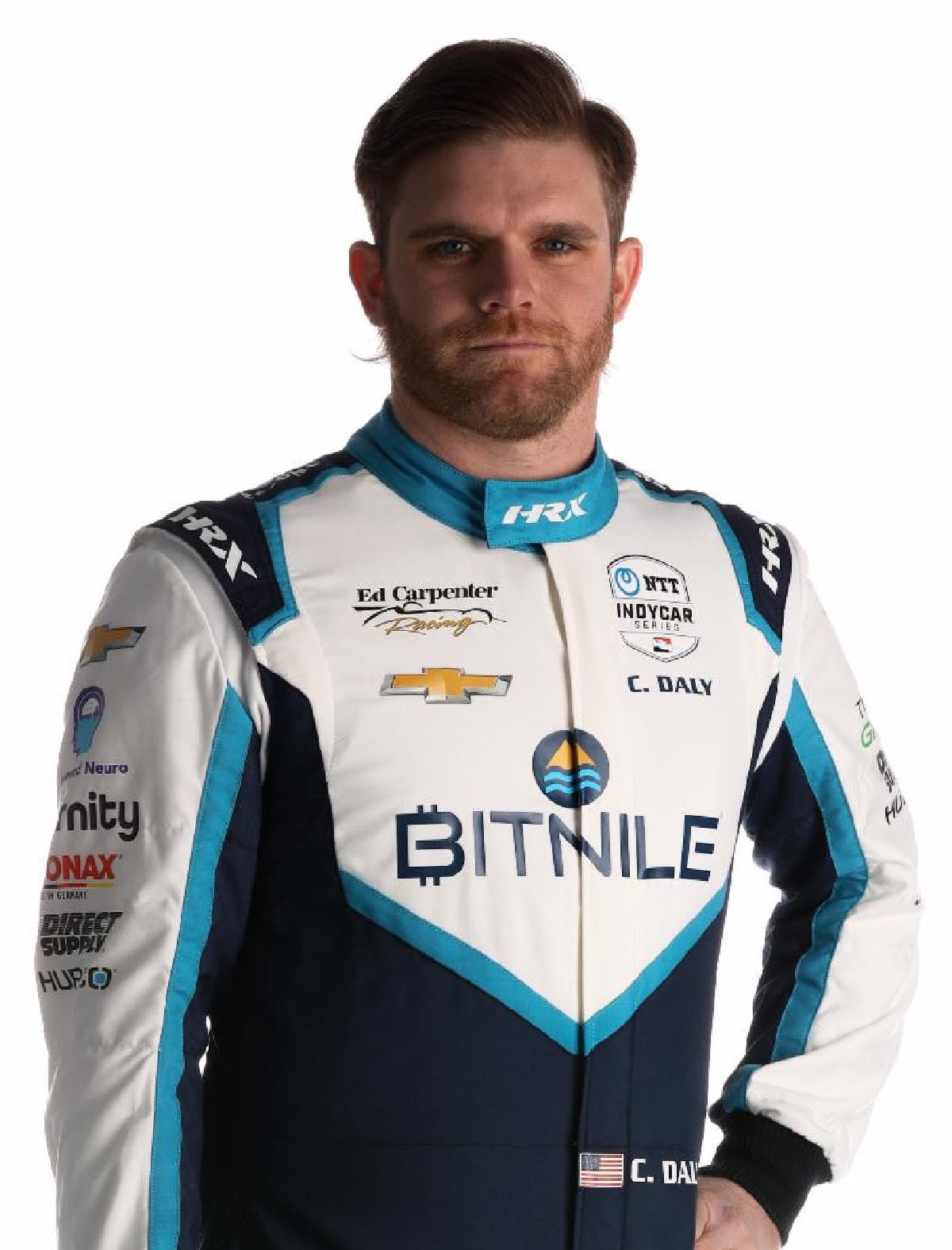 RACE RESULTS:
START: 17th
FINISH: 12th
STATUS: Running
LAPS COMPLETED: 85/85
OF NOTE:
Though he qualified 18th, Conor Daly was able to start 17th as another car had a grid penalty. He began the Acura Grand Prix of Long Beach on a set of black Firestone Firehawks, stretching them until his first stop on Lap 29. 
Quick work by the No. 20 BitNile Chevrolet crew gained Daly several positions in the pit lane, setting him up for a clean and steady middle stint. He ran 13th until his second stop on Lap 55. As he had finished the required time on the alternate red Firehawks, he selected a set of sticker blacks for his final stint. 
A close call with a car one lap down cost Daly one position in the closing laps, but he still managed to take the checkered flag in the 12th position. It is Daly's best finish in the three races so far this season. 
RINUS VEEKAY, NO. 21 SONAX CHEVROLET
RINUS VEEKAY, No. 21 Alzamend Neuro Chevrolet, Finished 13th: 
"It was a pretty tough race out there today. We did all we could! We were struggling with the pace, but we made a really good decision at the end to pit and finish on red tires. I raced as hard as I could! Overall, even though we struggled, we got some solid points. P13 was the best we could do!" (INDYCAR Photo)

RACE RESULTS:
START: 15th
FINISH: 13th
STATUS: Running
LAPS COMPLETED: 85/85
OF NOTE:
Rinus VeeKay started today's Acura Grand Prix of Long Beach from the 15th position. The first restart of the race on Lap 9 saw VeeKay make contact in the Turn 11 hairpin, but the damage was limited to the nose of the car and did not necessitate a front wing change. His opening set of red Firestone Firehawks carried him to Lap 22, when he made his first stop for a set of black tires.
The middle of VeeKay's race was uneventful. Though he was turning smooth and steady laps, there were limited opportunities for passing. He remained in the 17th position until his second pit stop on lap 54. 
The rear of VeeKay's car was struck by another competitor on Lap 60, but sustained no significant damage. The No. 21 Alzamend Neuro Chevrolet crew then took advantage of a late-race caution to have VeeKay pit for a final set of sticker reds. He passed three cars in four laps to earn a 13th-place finish.