Qualifying Notes – Firestone Grand Prix of St. Petersburg
FIRESTONE GRAND PRIX OF ST. PETERSBURG


QUALIFYING RESULTS
4th: RINUS VEEKAY 59.8102 / 108.343 mph Fast 6
20th: CONOR DALY 01:00.1921 / 107.655 mph R1/G2
TRACK LAYOUT: 1.8-mile, 14-turn street circuit
RACE LENGTH: 100 laps
BROADCAST: Sunday – 12:30 p.m. ET (NBC, 12 p.m. ET)
CONOR DALY, NO. 20 BITNILE CHEVROLET
CONOR DALY, No. 20 BitNile Chevrolet, Qualified 20th: "Our teammate Rinus [VeeKay] did a great job. I could not quite find the grip that I needed. The team has given me a great car, the work they put in over the winter is really obvious. The car feels better than last year and I feel better as a driver. Not what we wanted out of qualifying for sure, but there's a lot of positives over all. We're going to go get after it tomorrow, the race is what matters!"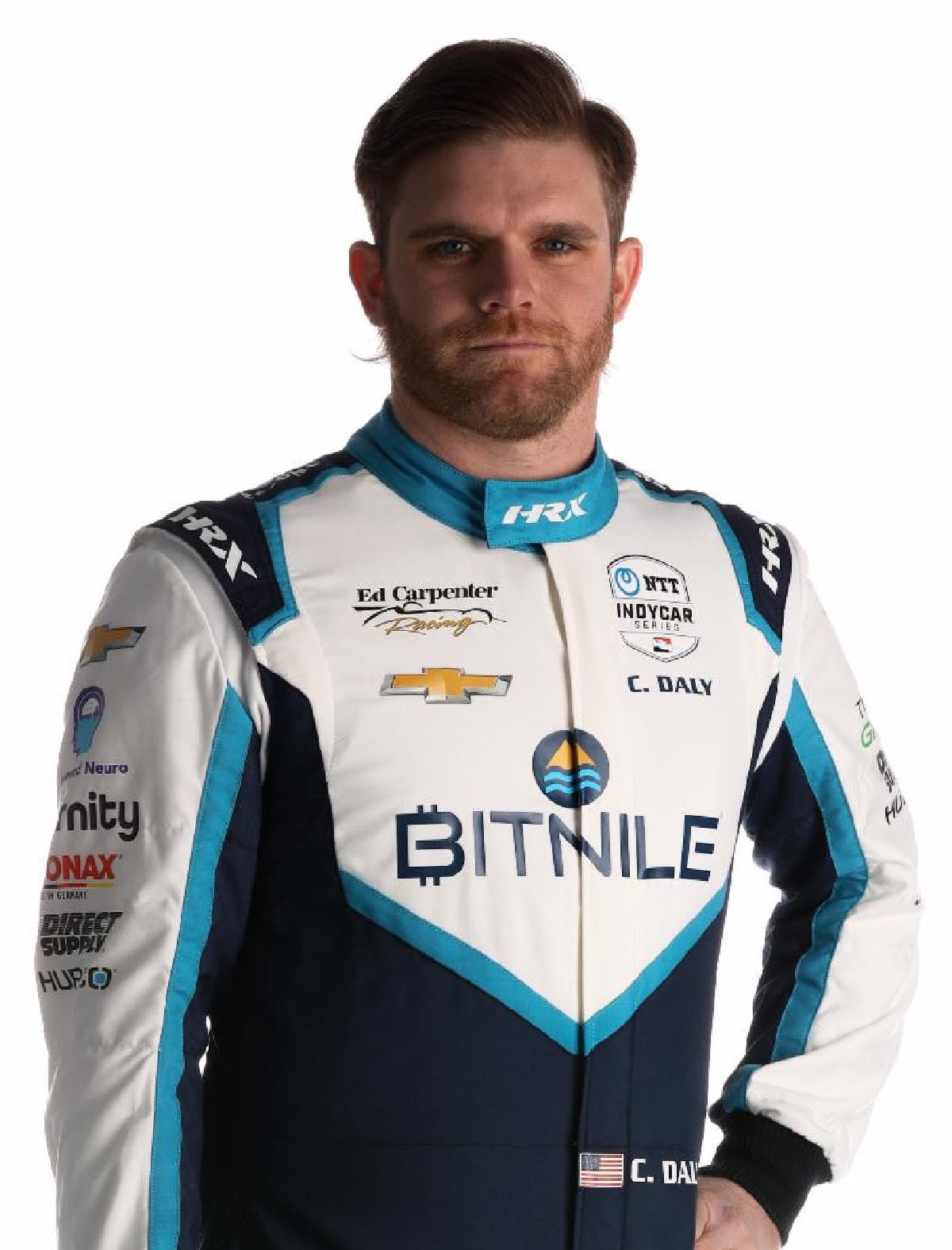 ST. PETE STATS
'22 STARTING POSITION: 20th
BEST START: 14th (2020)
BEST FINISH: 13th (2016)
NUMBER OF STARTS: 4

CAREER STATS
SEASON: 9th
STARTS: 80
POLES: 1
BEST FINISH: 2nd, Detroit 2016
OF NOTE:
Conor Daly will start 20th in the Firestone Grand Prix of St. Petersburg, the first race of the 2022 NTT INDYCAR SERIES season. He was assigned to Group 2 of Round 1 and set the 10th-fastest lap, giving him the 20th starting position.  
Daly has competed in the Firestone Grand Prix of St. Petersburg four times, leading the race for 16 laps during his first event in 2016. In 2021, Daly qualified 19th and finished 16th.
BitNile Holdings, Inc. has joined ECR to serve as primary partner for the No. 20 Chevrolet in a multi-year deal. The diversified holding company specialized in disruptive technologies, including cryptocurrencies and innovations in the field of Decentralized Finance ("DeFi"). BitNile focuses on large-scale crypto mining with energy-efficient, powerful operations strategically located in North America.
RINUS VEEKAY, NO. 21 SONAX CHEVROLET
RINUS VEEKAY, No. 21 SONAX Chevrolet, Qualified 4th: "I am very happy with qualifying, P4! First ever Firestone Fast 6 experience, very proud of the team. They gave me a great car! We had an amazing off-season to use as a base for this weekend. On to a great result tomorrow!"

ST. PETE STATS
'22 STARTING POSITION: 4th
BEST START: 4th (2022)
BEST FINISH: 9th (2021)
NUMBER OF STARTS: 2

CAREER STATS
SEASON: 3rd
STARTS: 29
WINS: 1
POLES: 1
OF NOTE:
Rinus VeeKay will start 4th in tomorrow's season-opening Firestone Grand Prix of St. Petersburg. After advancing through the first two round of knockout qualifying, VeeKay set the 4th fastest lap in the Firestone Fast 6.
Of his two starts in the streets of St. Petersburg, last year's edition yielded a Top 10 for VeeKay when he finished 9th. It was also his best qualifying result as he started 7th, narrowly missing out on transferring to the Firestone Fast 6. 
Longtime ECR partner SONAX will be featured on the No. 21 Chevrolet in St. Petersburg. SONAX Car Care is an innovative manufacturer of premium car care products for optimum maintenance, protection and rejuvenation of vehicles. All products are developed and manufactured in Neuburg, Germany, where SONAX was founded over 50 years ago. Today, the brand is represented in 80 countries around the world and is available in the U.S. through car care superstore Autogeek.com
Ed Carpenter Racing's 11th season of NTT INDYCAR SERIES competition comes with with unparalleled consistency. For the third consecutive year, the team will have the same driver lineup. Conor Daly has been elevated to the full-time driver of the No. 20 Chevrolet and Rinus VeeKay continues in the No. 21 Chevrolet. Team owner Ed Carpenter will round out ECR's three-car lineup for the Indianapolis 500.
ECR is led by Carpenter, the only individual in the NTT INDYCAR SERIES who handles both the responsibility of driving the racecar and owning his own team. As one of the most experienced drivers in the field, 2022 will be Carpenter's 20th season of Indy car competition. He solidified his status as a hometown favorite when he scored back-to-back pole positions for the Indianapolis 500 in 2013 and 2014, then again in 2018.
Day-to-day operations at ECR remain under the direction of team president Tim Broyles and chief mechanic Bret Schmitt. Pete Craik continues as lead engineer for the No. 20 with Jeff Grahn as crew chief. On the No. 21, ECR chief engineer Matt Barnes serves as VeeKay's lead engineer and Jeff Frederick as crew chief. Strategists will again be Brent "Woody" Harvey for VeeKay and Broyles for the No. 20 car, a position he has held since ECR's first race in 2012. Nearly a dozen of the team's 40 employees are original hires, including Broyles, Schmitt, Barnes and Harvey.