Dual in Detroit Qualifying Report
Dual in Detroit, Practice Report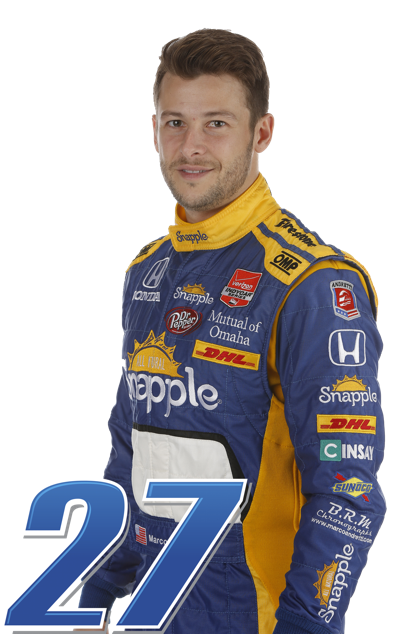 MARCO ANDRETTI
NO. 27 MERCHANT FIRST / SNAPPLE HONDA
Will start Dual One in Detroit from the ninth position (unofficial). 
"We aren't bad… Sort of struggling for grip with both ends (of the car). We needed to set our fast time on Lap 2, but we were held up in traffic — blocked. By the time we were able to push, the tires were too worn out for what we needed. Aggravating to start ninth when you know that you should be a little higher up."
RYAN HUNTER-REAY
NO. 28 DHL HONDA
After losing his fastest time due to red flag track conditions, Hunter-Reay will start from 16th (unofficial) for tomorrow's 70-lap race.
"We had it. We were in (a position to advance). We made some good progress working with our teammate Marco (Andretti) on the set up and we finally found something. We made some good progress with the DHL Honda, it made the car good. We were on a fast lap and set to advance when the red flag came out for (Josef) Newgarden and (the lap) was taken away. It's just frustrating – kind of the way it's been going for us, even when we do make some positive gains there's a set back."
CARLOS MUÑOZ
NO. 26 ANDRETTITV / CINSAY HONDA
Will grid in the 20th position (unofficial) for the first of two races on Detroit's scenic Belle Isle.
"Another really disappointing day… In qualifying, the red flag really affected us; I don't know how good we would have been (if the red flag did not come out), but we definitely weren't able to advance any more positions because of it. Tomorrow is the first race, we'll see how the weather is as right now it's not looking great, but here in Detroit, the strategy counts a lot."