Homeward bound: The Gallagher Grand Prix awaits JHR drivers
TEAM UPDATE 08 \\ 10
GALLAGHER GRAND PRIX_PREVIEW
Homeward bound: The Gallagher Grand Prix awaits JHR drivers
Callum Ilott and Agustín Canapino will race on familiar territory this weekend (August 11-12), as they return to Indianapolis Motor Speedway's road course for the Gallagher Grand Prix.
Round 14 of the 2023 NTT INDYCAR SERIES heads back to the 'Racing Capital of the World' for the third time this season and Friday and Saturday's on-track challenge will be almost identical to that posed by May's GMR Grand Prix as both races use the same infield road course configuration.
At the GMR Grand Prix, Callum and Agustín showed encouraging early season form as they progressed from their respective P24 and P25 starting grid spots to record solid P18 and P21 finishes at the checkered flag.
The 2.4-mile, 14-turn Indy road course will therefore provide a familiar challenge – particularly to rookie Agustín who has had to learn every circuit from scratch so far this season.
The track, which is located less than a mile from Juncos Hollinger Racing's headquarters in Indianapolis, combines the high-speed front straight and portions of Turns 1 and 2 at the iconic 'Brickyard' before the lap heads onto the infield to negotiate some tight and twisty corners.
Heading into the final four races of the season, Callum sits P14 in the drivers' championship, while Agustín is P21.
#77
\\ CALLUM
ILOTT
"Indianapolis is now my second home, so this will be my third home race of the year. This weekend will be a special occasion for me and the team.
"It should be an interesting weekend, too. There are some things to improve on compared to the previous time we raced there. We now know a bit more about what we need to do and how to execute that."
#78
\\ AGUSTIN
CANAPINO
"It's always nice to race in Indianapolis; every time we're there it's a very special feeling. This weekend is slightly different because we will run on Friday and Saturday, so it will be important to start well in order to get a good result at the finish.
"As we are now entering into the final stages of this year's championship, we are determined to give our all and finish the season in the best position possible."
GALLAGHER GRAND PRIX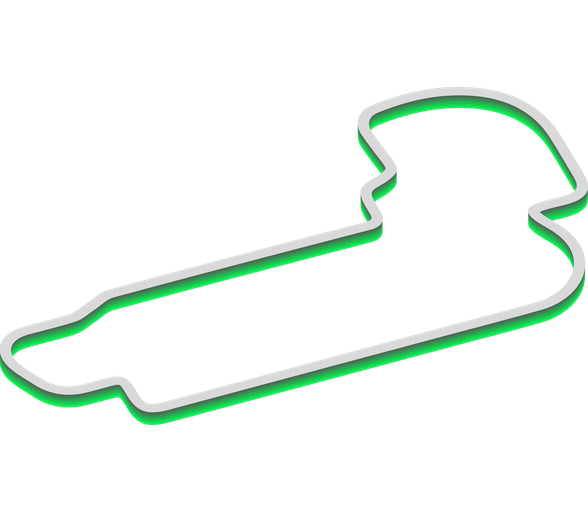 FRIDAY:
INDY PRACTICE 1 09:00 ET
NXT PRACTICE 11:00 ETT
INDY QUALIFICATIONS 12:30 ET
NXT QUALIFICATIONS 14:20 ET
INDY FINAL PRACTICE 16:00 ET
NXT RACE 16:55 ET

SATURDAY:
INDY RACE 14:00 ET
A circuit configuration that creates a different kind of spectacle at the Indianapolis Motor Speedway. Turns 1 and 2 and the front straight of the iconic oval are combined with 12 other corners on the infield to create this 2.4-mile road course lap.

14 TURNS
85 LAPS
207 MILES
| | |
| --- | --- |
| | INDY NXT UPDATE |
Juncos Hollinger Racing's junior team will also take to the Indianapolis asphalt this weekend, as Rasmus Lindh and Victor Franzoni tackle the INDY NXT by Firestone Grand Prix.
In a change to the NXT schedule, practice will take place on Friday morning, before qualifying and the 35-lap race gets underway later that afternoon.
Rasmus made his JHR return at Indianapolis earlier this year – finishing P8 – and the Swede will take confidence from his recent INDY NXT form having earned a podium in Iowa and P7 last time out in Nashville.
Victor meanwhile will also arrive at the team's home track with valuable data to analyse following his first outing of the season with JHR in Tennessee last weekend. The experienced Brazilian completed that particular race in P14 and will be keen to build on that experience when the 10th round of the season gets underway.
#75
\\ VICTOR
FRANZONI
"I'm very excited to race in Indianapolis. After gaining good INDY NXT experience last weekend, I'm sure that I will be able to quickly get up to
speed again.
"The team has achieved great results at our home track in the past, so my goal is to keep up that success on Friday."
#76
\\ RASMUS
LINDH
"It's great to be back at the Brickyard. It will be a very quick and short INDY NXT weekend, so it's important to be on top of everything and prepare well for a good result.
"We had a good race at Indianapolis earlier in the season, but let's make it even better this time. We will keep working hard and pushing forward with the intention of becoming better every race."